Bellwether Men's/Unisex Ram Tank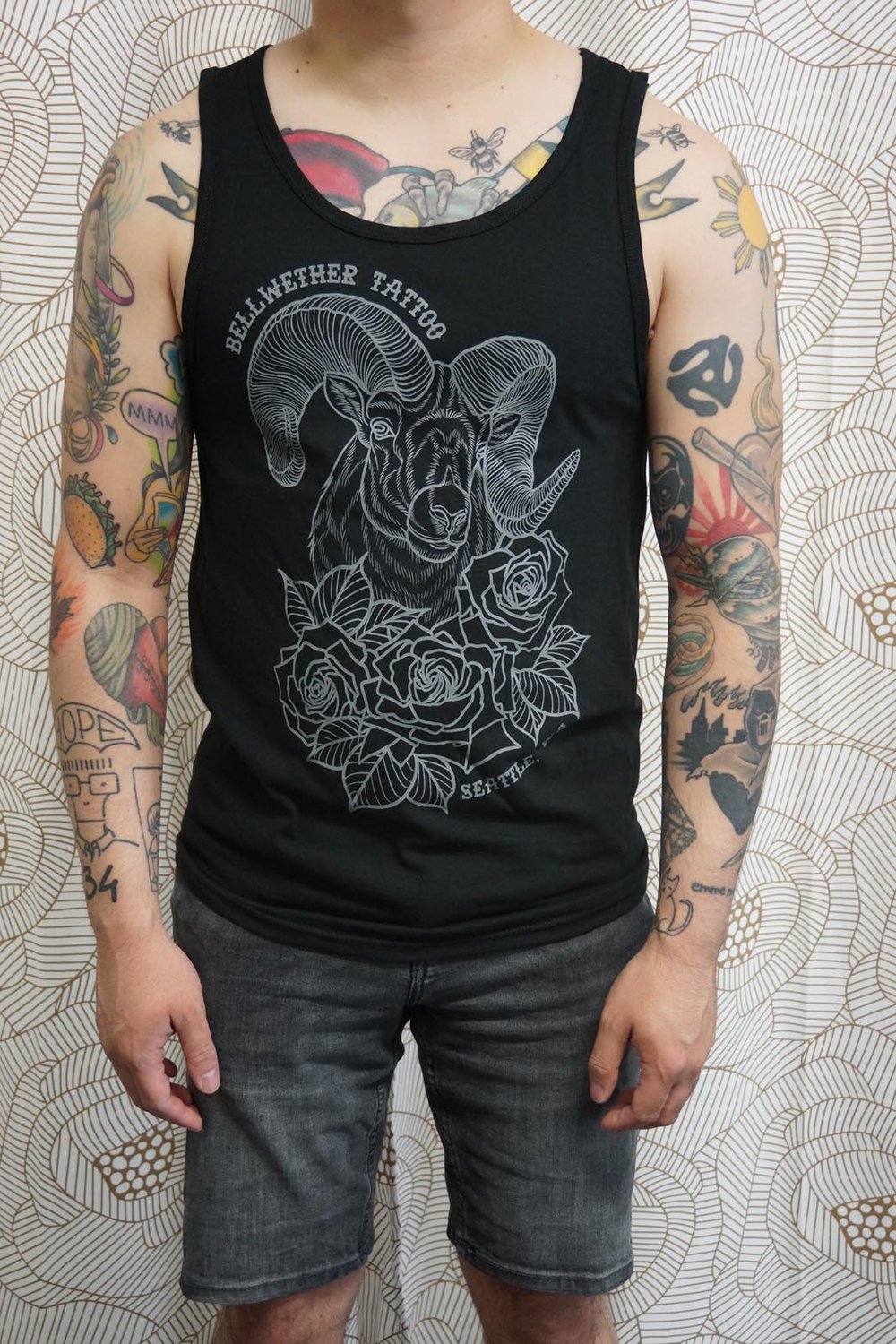 This sturdy tank top is decorated with Bellwether's mascot, the majestic ram! These tanks are men's sizes so they're sized a little narrow and long, with larger arm holes.
These black tank tops are printed with a light grey ink.
All sales are final. Tanks only ship within the US. Ships within 3-5 business days.